---
2008-2009 Auxiliary Officers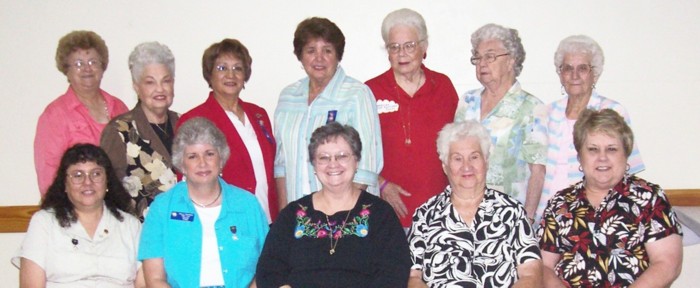 Front Row-left to right: President Betty Moyer, Vice President Polly Ruppert, Recording Secretary Fran Altherr, Corresponding Secretary Bee Neumann, Treasurer Cathy Jackson. Back Row-left to right: Chaplain Bobbie Wesch, Historian Geri Bulgerin, Sergeant-at-Arms Connie Kypfer, Assistant Sergeant-at-Arms Frances Cuellar, Members at Large Erna Bell Laughlin, Martha Vogel and Nell Finch.
---
2008-2009 Legion Officers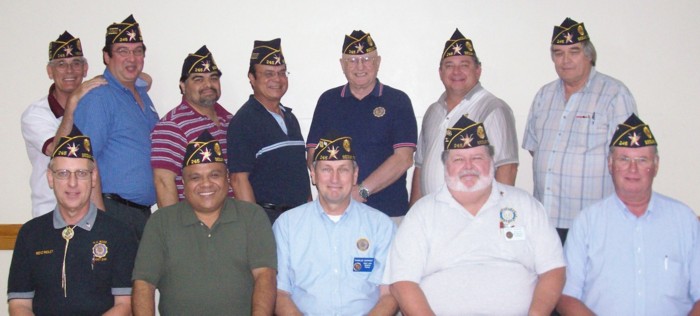 Front Row-left to right: Commander Reno Reiley, 1st Vice Commander Eddie Aguilar, 2nd Vice Commander Charles Ruppert, Adjutant Robert Jackson, Finance Officer Tom Wolford. Second Row-left to right: Service Officer Jim Whitlock, Chaplain Oscar Benavides, Members at Large Augie Comacho and Juan Ramos, Judge Advocate Don Larsen, Sergeant-at-Arms Ken Moyer, Historian John Pierce.
---